Astrid Winkelman
Laura's first serious Coach. THE COACH. Not only experienced and smart, but with heart, charisma and total dedication to the passion of her life – Figure Ice Skating. She sets very high goals (Sky is the Limit!), does not waste a single minute or a single bit of energy to think of obstacles or possible problems. She does not move forward – she flies forward and all the way up, inspiring and taking on board the ones who are ready to full dedication. Laura got very attached to Astrid right away she came across her – in Den Haag summer camp 2019 of KSVH.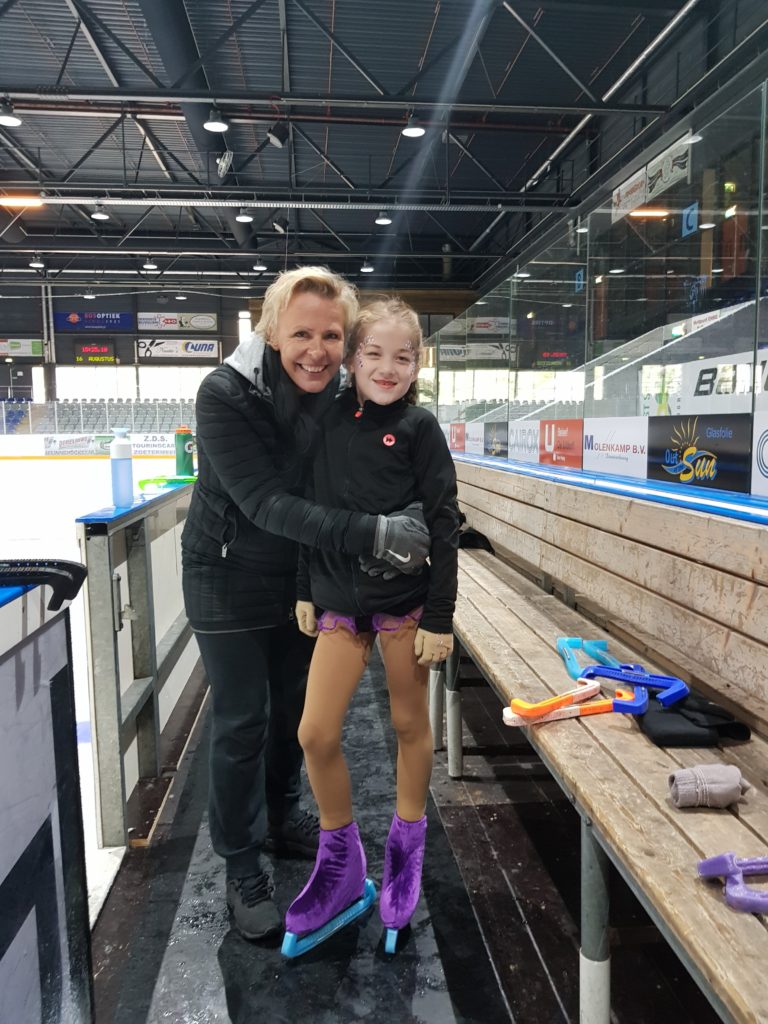 I do believe, technical skills, hard working potential and means to afford better conditions are important, but they are just not enough without right people to support you, believe in you and making you totally concentrate on your dreams and talents, leaving no space for fear facing any challenge.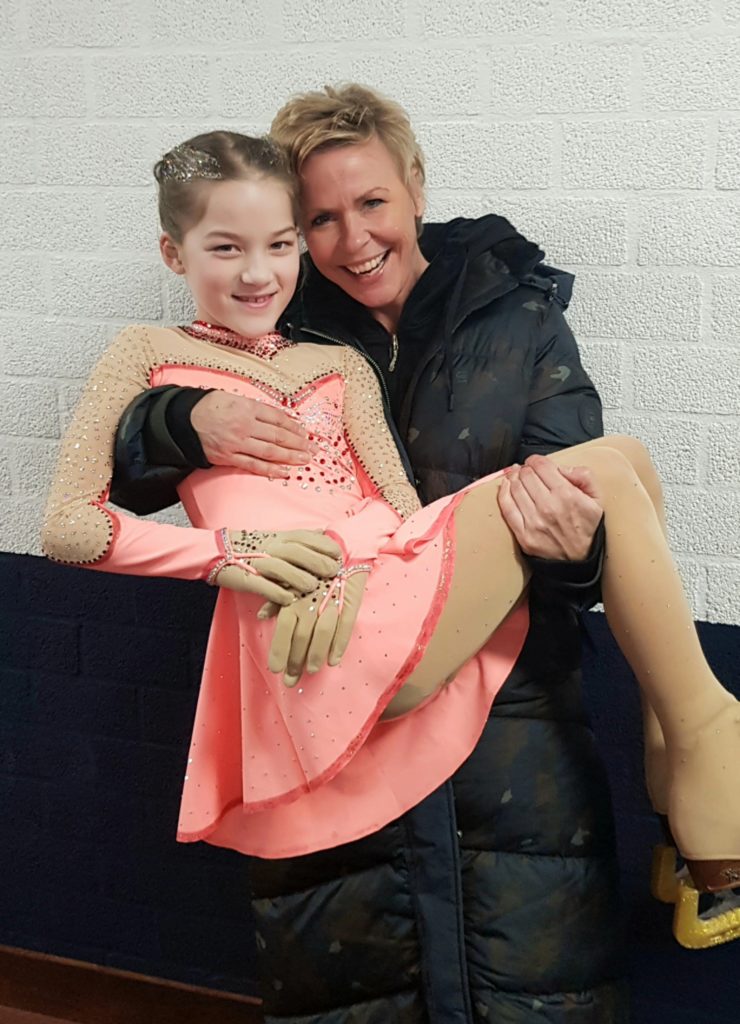 Joyce den Hollander
Joyce is such a kind and warm person, that one might take while to understand and only admire how it can be combined inside of her with the sparkling star and the amazing show girl she is!
Laura trains with Joyce twice a week and – if you come to watch – you will immedeately feel THESE HOURS are about finding inner balance and concentration and whatever moment you fail to success in the trained element, just look into Joyce understanding eyes where you find all the kindness of the Universe smiling back to you to support.
Do you believe it's the same girl – the Ice Shows' absolute DIVA? Check out the amazing videos and more Info on Joyce official website:
http://www.joycedenhollander.nl
Joyce supervised Laura during the Willem II Cup in Tilburg (2-Feb-20).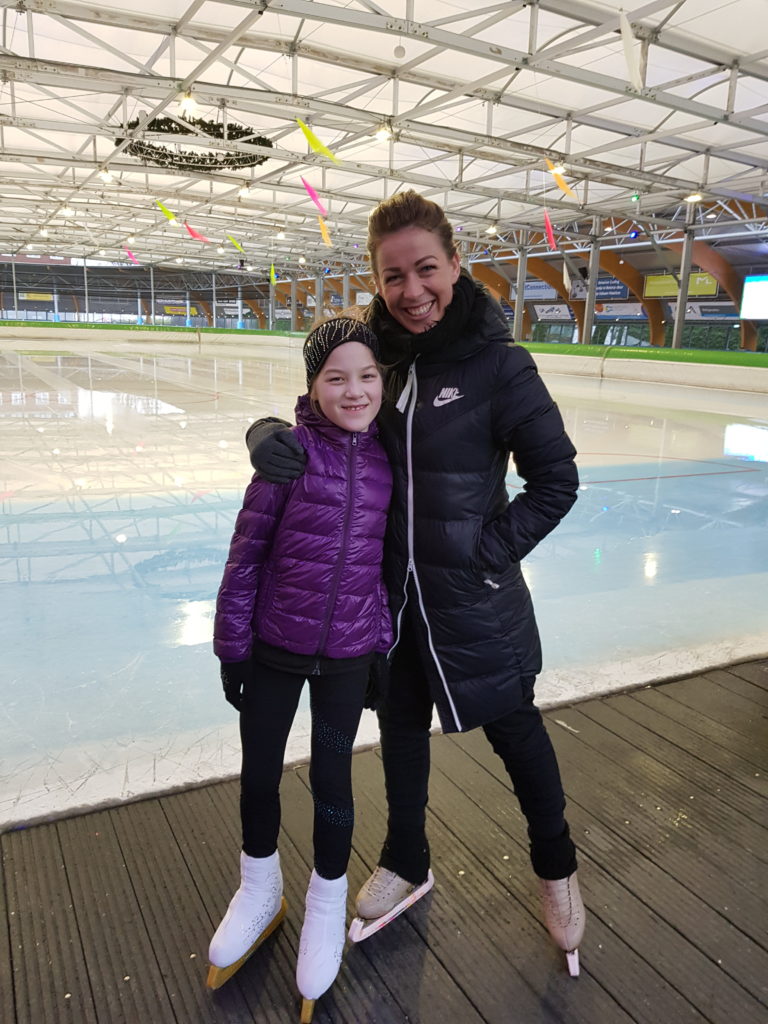 Yuri Tishkov
The man people talk a lot about, but you doubt you will ever have a chance to catch. We were the lucky ones!
Once you got hitted by Yurij's big heart and totally overwelming passion for figure ice skating, you do not have much choice but to check of how and where you can chase him further for any beat of his attention and masterclasses.