Laura Competition Videos
Season 2020/2021
KSVH Simulation
Season 2019/2020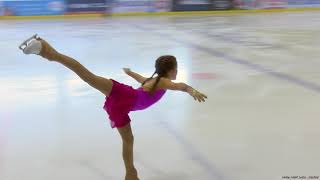 Marikenbokaal, Nijmegen 2020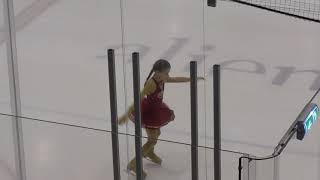 WIllem II Bokaal, Tilburg 2020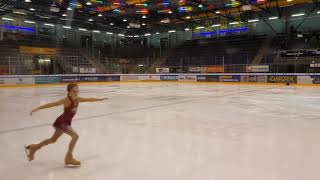 Willem II Bokaal - 02 February 2020, Tilburg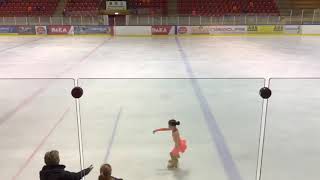 Stars On Ice - 26 January 2020, Zoetermeer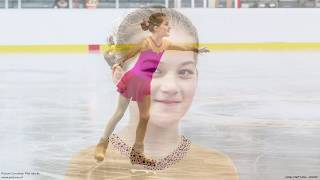 Alkmaar Waagbokaal - 15 December 2019 - Professional Video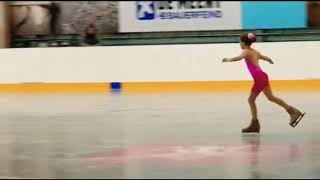 Alkmaar Waagbokaal - 15 December 2019
Marikenbokaal, Nijmegen 2020

The professional video from the last competition held in the 2019/2020 season before COVID 19 limitation. Corona virus impacted cancelling the rest of the competing plans and paralized all the on ice trainings in The Netherlands for 3,5 months, due to all teh ice rinks been closed for quarantine.

WIllem II Bokaal, Tilburg 2020

Another video from Tilburg taken by 'DutchFigureSkating' from the Tribune.

Willem II Bokaal - 02 February 2020, Tilburg

Competition was organized by 'De Tilburgse Kunstrij Vereniging'. Laura skated brilliantly and kept great speed! She took the 2nd place in the category 'Starters 1B', coached by Joyce den Hollander. It was her last competition in the Starters category in the season 2019/2020.

Stars On Ice - 26 January 2020, Zoetermeer

'Stars On Ice' Cup (De 'Stars On Ice' Bokaal) - International Competitions held in the Netherlands. Every year it grows in popularity! In 2020 it was had a very busy 2 days (25th and 26th January) schedule, with children presenting their skating programs from 7:00 till 21:00. Due to this the award ceremonies were held outside ice. It was very exciting experience because it took place in the huge and elegant SIlverDome sportcenter location in Zoetermeer. Laura took the 1st place in the 'Twinkle Stars B Ladies' category, coached by Astrid Winkelman.

Alkmaar Waagbokaal - 15 December 2019 - Professional Video

The beautiful professional video -by ShowYourSkillOnline- from the historical 1st Place in Laura's 1st real Figure Skating Competitions ever. There were 27 girls from 11 different clubs around the whole Netherlands in her 'Starters1' category. The picture of Laura' shocked and amazed eyes are placed on the header part of this website. Unforgettable emotions!!!

Alkmaar Waagbokaal - 15 December 2019

Laura's 1st Figure Skating competition: 'Alkmaar Waagbokaal' in De Meent - Sportcomplex in Alkmaar. Yearly Dutch Figure Skating Cup competition for the categories Starters, Pupils and Aspirants.